Companies like Zebedee with a team of certified and experienced cleaners and repairers will make sure that your property becomes clear of water damage residue. They unequivocally offer a plethora of benefits to both home and commercial business to deal with this unfortunate situation without wasting any time and resources.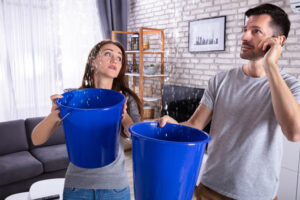 Benefits of Hiring Water Damage Restoration Company
Fast Restoration
In case of water damage, it is imperative that you take necessary measures in getting fast mitigation of water in your property. Their professional water damage restoration company always responds to such calls immediately. They will arrive at the scene with a speed of light and will quickly finish the cleanup of water, work on drying and then carry out repairs in a very short span of time.
This fast response not only helps the home or business owners get quick restoration, but it also saves the building from getting further water damage.
Leverage Their Expertise
When your building or possibly some furniture and flooring suffer from water damage, you cannot decide on your own whether the drywall, furniture, appliances, or wet carpet can be used again or should be replaced.
However, Zebedee water damage restoration experts can inspect the property and help you determine whether you can keep your valuables or not. This can potentially save you a good chunk of money.
Safe Removal of Mold
One of the greatest dangers that arise after the flooding of water in a building is the mold. It can grow in open areas such as ceilings or covered places like between walls or floor joists. Most of the types of molds are toxic, which means restoring the building by yourself can be dangerous. Furthermore, living with mold in a home can only make things worse health-wise and can also weaken the building with time.
Therefore, getting the help of a water damage restoration company is the most practical option. Zebedee expert cleaners and repairers will make sure that the mold is removed from its roots and doesn't grow again.
Help with Insurance Claims
If you are protected against damage from flooding, water damage restoration companies like Zebedee can help you with the recovery of losses as well. With their years of experience, they can document all the losses resulted in water damage for you to proceed with the insurance paperwork claim. Furthermore, the water damage restoration experts can help you provide the damage proofs to the insurance company if any dispute occurs.
Let Zebedee Help You Mitigate Water Damage to Your Property:
The family-owned business, Zebedee, understands how tough it can be to deal with the water damage, and that is why they are committed to helping to deal with it by providing fast cleaning, drying, and mold reduction.
Eighteen years of practical experience allows them to help clients deal with all kinds of water damages and restore their property at a rapid speed ensuring no further damage occurs.